Intradermal Cosmetic Technician, Medical Aesthetician
Vicki Hansen has performed thousands of permanent cosmetic procedures since she began in March of 1992, and was voted Texas Best permanent make up artist for 7 consecutive years. As the Permanent Make up Artist many physicians send their patients to for Permanent Cosmetic Correction or 3-Dimensional Areola Restoration. Vicki specializes in "Natural" Permanent make-up techniques, correct placement, and identifying your individual cosmetic personality "style" to enhance … YOUR TOTAL IMAGE!
Years of Experience and Service
Years Texas Best Permanent Make-up Artist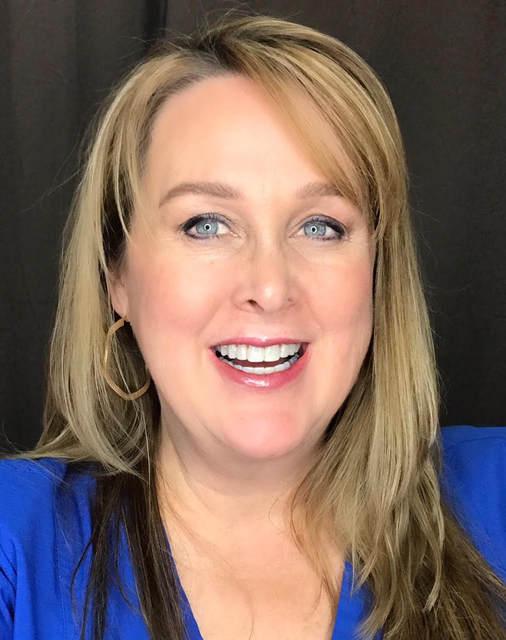 Vicki Hansen
I.C.T., M.A.
Vicki Hansen joined the fashion & beauty industry more than 30 years ago. This industry led her to the very new field of Permanent Cosmetics in 1992. Vicki has worked in several Plastic Surgery practices throughout the Dallas/Fort Worth area, as well as several other southern cities. As an experienced medical Aesthetician, Vicki has trained Nurses, Physicians & Aestheticians in the field of Aesthetics, including chemistry behind different Chemical peels, Microdermabrasion techniques and Dermal Needling/Rolling. Vicki spent the last decade teaching advanced permanent make up techniques at the American Institute of Intradermal Cosmetics (AIIC). She also taught comprehensive permanent make up courses at Advanced Cosmetic Spa & Academy in Naperville, Illinois.
As a Master Permanent Makeup artist and a member of the SPCP, Vicki specializes in advanced permanent make up procedures, Microblade/microetched Eyebrows, 3D Areola restoration, scar camouflage at her studio in Arlington, Texas. She educates and mentors students in these specialized techniques and is a guest educator at several clinic's around the U.S.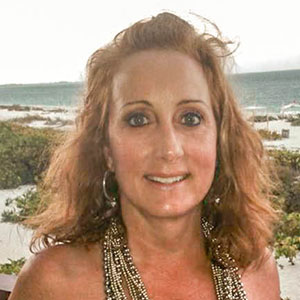 Rhonda Lawyer
Assistant and Patient Coordinator
Rhonda has a proven track record for success. As a well-known "go getter" of real estate agents in Arlington, Texas, Rhonda married and began an equally successful journey of motherhood. As a previous patient of Vicki's, Rhonda stepped out of temporary retirement and choose to work with Vicki.
EYEBROWS
Framing a photograph or a painting with the perfect shape, gives your artwork importance. Eyebrows frame the eyes and face in the very same way. By carefully selecting colors, designing the eyebrows shape, placing "Hairline" strokes artfully into the brow to simulate the look of real hairs creating fuller, natural looking eyebrows. This specialized technique is great for those who have shapeless, thin or even no eyebrows.
Microblade/Microetched eyebrow, (also known as a hyper-realistic eyebrow)
3-D hair stroke eyebrow
Ombre eyebrow
Powder style eyebrow
Combination eyebrow, designed for each individual client.
EYELINER
It's often said, "The eyes are the windows to the soul". How true! With Permanent eyeliner from an experienced technician, Eyes can be made more symmetrical, Bold eyeliner can add drama, a smudged-soft liner completes a classic look or just choose a subtle eyelash enhancement to complete what nature started.
SPECIALTY EYELINER
Often, the flare for a dramatic eye goes untouched. Mucosal eyeliners add color to the area inside the eyelash line. (Color is added to the lash growth area and is "tight-lined" slightly inside the lash line.) Selected colors can be black, teal, blue, etc. The options are endless. A french eyeliner is a soft light color eyeliner placed above the permanent black eyeliner you already have. For darker complexions, it really makes the eyeliner pop.
SHADE
NEW!! When an eyeliner just isn't enough, a shade of color added to the upper eyelid, above the eyeliner to give your "natural" look a little extra kick.
3-D AREOLA RESTORATION
Vicki Hansen is one of the few cosmetic tattoo artists specializing in this specialty technique. Vicki combines years of experience, artistic ability and proper color selection, to create the illusion of realistic areola's and 3D nipples. Scars look less obvious once the natural color is added back into the skin. Although the most natural appearance is a faux nipple created by the plastic surgeon, often the patient chooses against additional surgeries. Vicki can create the illusion of a nipple appearing to protrude with the addition of highlights, shadows and techniques to create natural texture. This procedure is currently being offered at Vicki's private studio in Arlington, Texas. When Vicki teaches this technique to other artists, Vicki donates the procedures to all models. Classes are held in Texas, Florida and Illinois.
LIPS
Remember that vibrant lipcolor from our youthful lips? Now you can regain that color AGAIN! Correct the size and shape of your lips or simply stop lipstick from "bleeding". Choose lipliner, blended liner or a Full Color.
Lip liner
Blended lip liner
Full Color
The goal of every skin treatment is to create healthy, beautiful skin. This ideal treatment preserves the top layers of the skin while stimulating the fibroblasts creating an even network of collagen and elastin fibers. Although the internet is a great source of information, we also find misinformation and some pretty aggressive protocols. First and foremost, learn safe and successful techniques while understanding why this process is so successful. Join Vicki in the classroom for a full face treatment, Q & A with students plus Vicki's deluxe treatment protocol.
This process can be used for scar or stretch mark reduction, hair regeneration or anti aging. Understanding the fundamentals of this procedure will increase your success while minimizing risks.
*Vicki also offers complimentary perfection appointment 6 weeks to 6 months after procedure to all her services.
Pantego Office
THE WOODS office park. Suite 3615 E & F
3516 W. Pioneer Parkway, Pantego, TX 76013
Marble Falls Office
Restorative Skin Care
InnerZen 609 Main Street Marble Falls, TX
Katerina Svianaidze
Vicki is by far the best artist out there. She is a perfectionist. Before I met her, I had no idea it was even possible to achieve such results. She looks at your face, listens to what you desire, gives suggestion, takes time to make all the proper measurements and then creates a beautiful new you. She recreated the shape of my eyes I used to have before upper blepharoplasty by creating a beautiful eyeliner that elongated my eyes just the way they used to be.. I love your work Vicki. I will never find another artist who will be as good as you are.
Susie Hawkins
Permanent makeup has made part of my everyday life so much easier. I have had many different procedures done and have always been happy and amazed at her artistic abilities. Everything she does, she does with care and precision. I have known Vicki for many many years, not only does she have a unique gift, but she has a unique heart! I am definitely a Client and a Friend for Life… Truly the Best in Texas!
Kelly M. Cave
Hi. My name is Kelly and about 8-10 years ago I got permanent eyeliner. It's amazing and still is.I like it when sometimes I only put on mascara. I feel like I'm in full makeup. The eyeliner makes a HUGE difference in your eyes. Vicki did such a good job and I felt very comfortable while the process was happening. She cares for all of her clients and I'm very blessed I found her. If I ever need a touch up or anything else, I'll definitely use her. She's an artist!!
I can honestly say I'm not much of a blogger but have been inspired by a recent movie. Although it's not the traditional time of year for resolutions, I am making a fall resolution!!
Things are always crazy this time of year. Kids returning to school is a joyous time for me but still, a little sad. I often wonder why I didn't spend enough time..
read more
Vicki Hansen has been successfully training Permanent Cosmetic professionals for over a decade. With Vicki's 25+ years of experience, she specialized in advanced procedures and helping PMU artists fine tune their skills to take their career to the next level.
After watching students receive certificates from sub-standard training, leaving them feeling ill-prepared for what lies ahead, Vicki developed a vision of what permanent make up education should become.
Our training clinic is designed to mentor students along the way to achieve success.